Moving from Android or iPhone to Windows Phone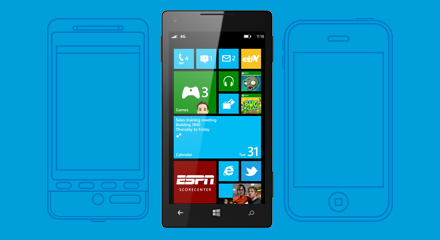 So you took the plunge and decided to try a whole new kind of smartphone—well done! We designed Windows Phone so it's easy to dive right in, but some things might seem pretty different at first. We'll cover some basics here, and if you need more, the quick start guide is a good place to start. For more in-depth tips, check out Windows Phone tips and tricks.
What can I bring along?
You should be able to transfer most of your stuff—contacts, calendars, music, docs, and photos—to your Windows Phone.
For how-to, take a look at one of these topics:
Upgrading from Windows Phone 7? See how to make the switch.
What's so different?
The Start screen. You can pin just about anything to your Windows Phone Start screen and customize the color, size, and location of your Live Tiles. A quick flick left takes you to a view of all your apps.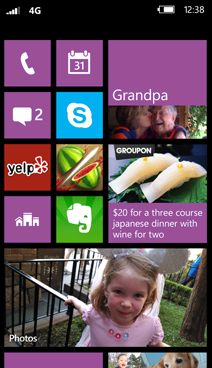 Hubs. The People Hub is for all your conversations, from phone to Facebook to Skype. The Photos Hub is for seeing and sharing pics. And then there's Games, Office, and Music + Videos.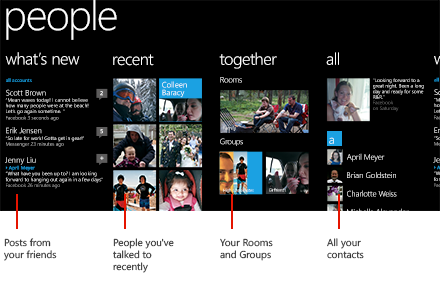 Built-in goodness. Windows Phone has many of the same apps you used on your old phone. But it's also got a lot of great things built right in. To name just three: Kid's Corner is a place on your phone where your child can play with the stuff you choose; Microsoft Office Mobile is your office on the go; and Find My Phone can ring, lock, erase, or locate a lost phone.