Windows Phone for business

Find out why Windows Phone 8 is the right choice for your business.

Go in-depth with the features and benefits of Windows Phone 8.
Businesses love Windows Phone

"Windows Phone 8 provides immediate productivity benefits for our team by giving them direct access to our enterprise tools such as SharePoint and Lync while on the road from their phone."

Scott Jansen
Sales Engineering Manager, Avtex

"If you look for facts and don't care for marketing spin, Windows Phone 8 is the best smartphone. Period."

Fabio Catassi
CTO, Mediterranean Shipping Company

"At T.D. Williamson, we see Windows Phone 8 as an extension of Dynamics CRM, FSA, and AX and look forward to complementing these devices with Windows 8 hybrid laptops and tablets."

Rick Bennett
CIO, T.D. Williamson
See the advantages
Considering a switch to Windows Phone 8? Check out these great programs for your business.*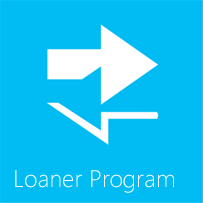 *Programs available to businesses in the US only.
Upgrading 100+ phones? Test drive a Windows Phone for 30 days.