Texting and Messaging
Chats don't need to end when you step away from your computer. On Windows Phone, text and chat are brought together. You can chat in Messaging, or switch from chat to text (and vice versa) to take the conversation anywhere.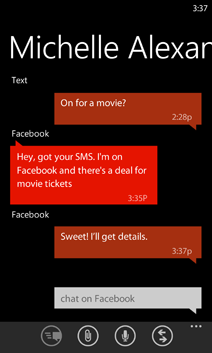 Check out following topics to see what else you can do with text messaging and chatting in Windows Phone.