The three buttons: Back, Start, and Search
All Windows Phones have three buttons across the bottom: Back, Start, and Search.
Back
The first thing the Back

button does, as you might expect, is take you back one screen from where you are. Your phone remembers all the apps and websites you've visited since the last time your screen was locked, and will take you back one page each time you press Back, until you get to the Start screen.
You can also press and hold the Back button to open the App switcher, which shows you all the apps you currently have open on your phone. Tap any app to go straight there.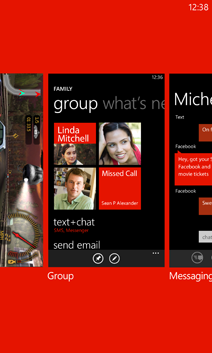 There's one exception to the rule: if you're in Internet Explorer and press Back, you'll return to the previous webpage you visited, rather than to the previous app. But once you're out of it, Back goes back to taking you, well, back again.
Start and Speech
With the Start

button, you get another two-for-one deal.
Any time you press Start, you go back to Start, no matter where you are or what you're doing on your phone (as long as it isn't locked).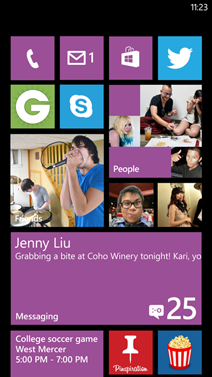 If you press and hold the Start button, though, you'll activate Speech. To learn more about using Speech, see Use Speech on my phone. And to learn more about what you can do on Start, see Everything goes back to Start.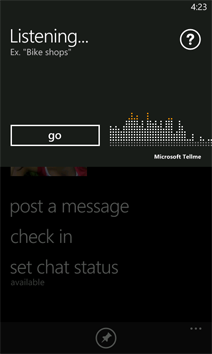 Search
You can use the Search

button to find what you need, anywhere on the phone: press it to go straight to Bing. From there you can use Local Scout, Visual Search or Audio Search, or type what you're interested in and let Bing do the rest.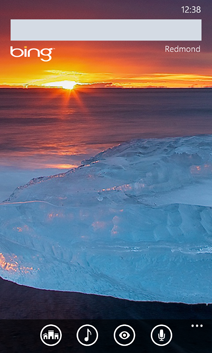 To learn more about searching, see Search the web.
Note
Some of the features or services discussed in this article may not be available in your country or region.