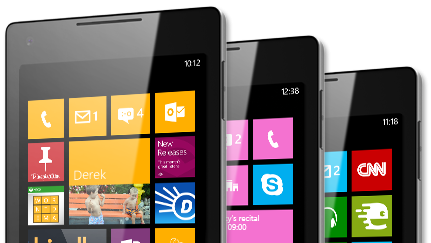 Let's go
Here's what you'll need to hit the ground
running with your new Windows Phone.
Coming from Android or iPhone?
Have a look at our switching guide.
Shopping the Store
The Windows Phone Store is loaded with apps, games, music and podcasts for your phone. Browse free and paid apps and games, or try before you buy.

Finding your apps and pinning them to Start
Now you have what you want, it's time to get going! Apps you've bought show up in the App list, then you can pin stuff you care about to the Start screen.